BOOKS
Read more about the real-life heroes from the film, Superpower Dogs. In the Superpower Dogs full-color photo book, readers of all ages can get to know working dogs from around the world through fun images, trivia, behind-the-scenes photographs from shooting of the IMAX film, and more. In Superpower Dogs: Halo: Disaster Response Dog and Superpower Dogs: Henry: Avalanche Rescue Dog, middle-grade readers are taken on action- and fact-packed nonfiction adventures with two of the stars from the movie.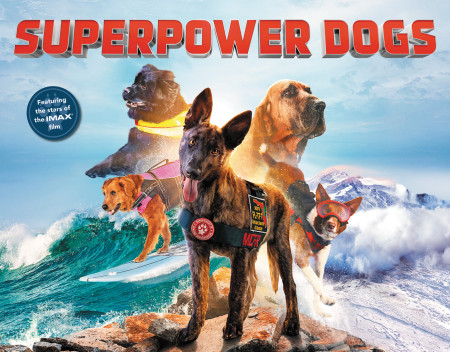 SUPERPOWER DOGS:
PICTURE BOOK
Meet the real-life superheroes who walk–and bark–among us in this stunning photographic picture book featuring the stars of the IMAX film Superpower Dogs!
Every single day, dogs around the world use their amazing abilities to help save lives. In over fifty dynamic photos and a fun, fact-filled text, meet some of the incredible canines who save lives, fight crime, and help people heal. Superpower Dogs is a fun and inspiring read for animal lovers of all ages, celebrating the remarkable work of heroic dogs.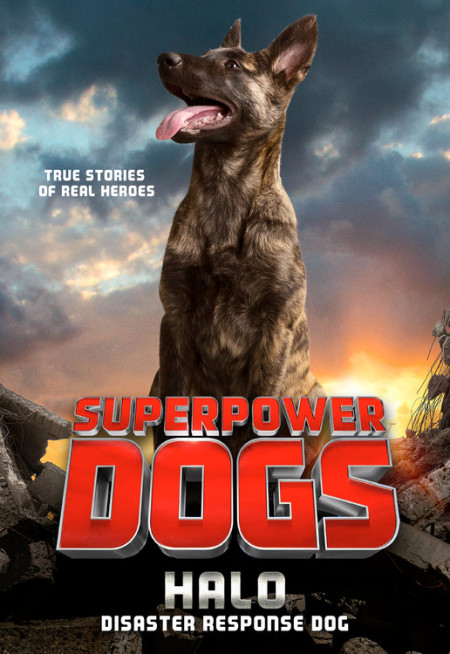 Halo:
DISASTER RESPONSE DOG
Join Halo as she emBARKS on a journey to become a disaster response dog in this gripping nonfiction story.
Dutch Shepherd puppy Halo has spent almost her whole life preparing for one job: finding people who are trapped in disaster zones. Her bond with her human partner, Fire Captain Cat, is unshakeable, and together, they can overcome any obstacle. But training to be an Urban Search and Rescue dog is tough, and it's going to take all of Cat's dedication and Halo's courage to succeed.
Enhanced with breathtaking photographs and amazing canine facts, this true story of a hero's journey from adorable puppy to skilled Urban Search and Rescue dog is proof that real life superheroes walk—and bark—among us.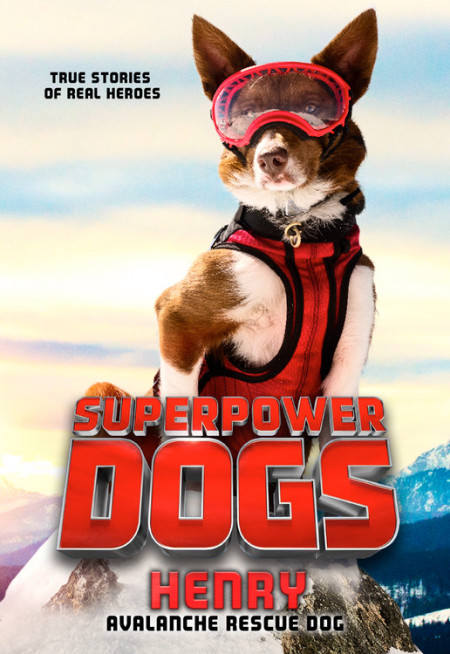 HENRY:
AVALANCHE RESCUE DOG
Join Henry as he emBARKS on a journey to become an avalanche rescue dog in this gripping true story!
In Whistler, British Columbia, dogs can be found riding chairlifts, perched on skiers' shoulders, and even descending from helicopters–all in the race against time to save people caught in the path of an avalanche. Meet Henry, a lovable border collie, and the team of dogs and human partners he works with in the beautiful and sometimes dangerous mountains.
Through the action-packed narrative, informative and engaging interstitials, and eight pages of stunning full-color photographs, young readers will experience real-life rescues and gain a new appreciation for the bond between dogs and humans.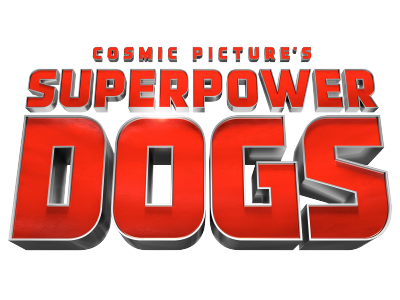 Experience it in IMAX® March 2019