Co-Distributor and Film Partner

IMAX®, an innovator in entertainment technology, combines proprietary software, architecture and equipment to create experiences that take you beyond the edge of your seat to a world you've never imagined. Top filmmakers and studios are utilizing IMAX theatres to connect with audiences in extraordinary ways, and, as such, IMAX's network is among the most important and successful theatrical distribution platforms for major event films around the globe.
IMAX is headquartered in New York, Toronto and Los Angeles, with additional offices in London, Dublin, Tokyo, and Shanghai. As of March 31, 2018, there were 1,382 IMAX theatre systems (1,286 commercial multiplexes, 12 commercial destinations, 84 institutional) operating in 77 countries. On Oct. 8, 2015, shares of IMAX China, a subsidiary of IMAX Corp., began trading on the Hong Kong Stock Exchange under the stock code "HK.1970." A BETTER WORLD FOR PETS
Mars Petcare is a proud principal sponsor of the movie because it provides a strong proof point of the extraordinary ways that pets make our lives better as acting in support of our Purpose: A BETTER WORLD FOR PETS.
We believe that pets make the world better, they help to keep people fit and active, aid those with mental and physical illnesses, and make communities feel more connected. There is even mounting evidence that shows that pet ownership can potentially reduce the cost of human care. Pets make our world happier, counteracting loneliness and acting as a source of comfort. They are loving companions and loyal friends. Pets make our world safer, rescuing people in disasters and helping to make our cities more secure. Pets can even help children learn, boost their concentrations, and improve their understanding of empathy and responsibility. They can also help children physically develop by reducing the risk of allergies over time.
At Mars Petcare, we believe that "A BETTER WORLD FOR PETS" is a world where there are more healthy, happy and welcome pets. We want pets to live their healthiest, happiest lives. We want all pets to be able to live with caring owners and to get the nutrition and healthcare they need.  We want them to be widely, warmly welcomed into our societies, in cities homes and workplace and beyond.
As a family business guided by our Five Principles, we are privileged to have the flexibility to fight for what we believe in, and we chose to fight for A BETTER WORLD FOR PETS.
Mars Petcare is a diverse and growing business with 75,000 Associates across 50+ countries dedicated to one Purpose: A BETTER WORLD FOR PETS. With 75 years of experience, our portfolio of almost 50 brands serves the health and nutrition needs of the world's pets – including brands PEDIGREE®, WHISKAS®, ROYAL CANIN®, NUTRO™, GREENIES™, SHEBA®, CESAR®, IAMS™ and EUKANUBA™ as well as The WALTHAM Centre for Pet Nutrition which has advanced research in the nutrition and health of pets for over 50 years. Mars Petcare is also a leading veterinary health provider through a network of over 2,000 pet hospitals including BANFIELD™, BLUEPEARL™, PET PARTNERS™, VCA™ and Linnaeus. We're also active in innovation and technology for pets, with WISDOM PANEL™ genetic health screening and DNA testing for dogs, the WHISTLE™ GPS dog tracker, and LEAP VENTURE STUDIO accelerator and COMPANION FUND™ programs that drive innovation and disruption in the pet care industry. As a family business and guided by our principles, we are privileged with the flexibility to fight for what we believe in – and we choose to fight for: A BETTER WORLD FOR PETS.

Superpower Dogs Wall of Fame
We want to say a special thank you to everyone who contributed to our Indiegogo campaign. Your support at the very beginning of our journey to make the first ever giant screen film about our best friends is helping us to turn our dream into a reality! To show our appreciation your name has been added to our Superpower Dogs Wall of Fame, where your kind contribution will always be remembered.
Your support also allowed us to contribute 20% of the funds raised to help our amazing working dog organization partners.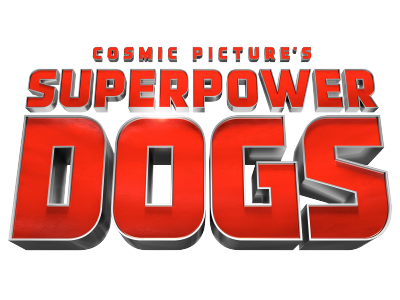 Experience it in IMAX® March 2019