ACTIVITY GUIDE
FOR EDUCATORS & PARENTS
Use the resources in the Activity Guide to extend the learning experience in the classroom, for informal workshops or at home. This guide is appropriate for students in grades K–8 and most useful when used as a companion to the film, but also valuable as a resource on its own. Activities developed for this guide support Next Generation Science Standards (NGSS). Educators are encouraged to adapt activities included in this guide to support unique state or national standards and the needs of their students.
Use this tool as a companion to the activity guide for suggested reading and links to information about dog health, diversity, training, careers and much more.
PRINTABLE POSTER
FOR EDUCATORS & PARENTS
Do dogs have superpowers?
This printable poster is packed with fun facts about the superpowers of dogs including their super hearing, amazing smell, doggie vision, remarkable diversity and super speed. Ideal for filmgoers and fans of Superpower Dogs to use in the classroom or at home.
NExt Generation SCience Standards (NGSS)
FOR EDUCATORS
The Next Generation Science Standards (NGSS) are K–12 science content standards. Standards set the expectations for what students should know and be able to do. The NGSS were developed by states to improve science education for all students.
A goal for developing the NGSS was to create a set of research-based, up-to-date K–12 science standards. These standards give local educators the flexibility to design classroom learning experiences that stimulate students' interests in science and prepares them for college, careers, and citizenship.
DOG HEALTH
Are you an experienced dog owner? Thinking of getting one? Either way, you will want to make sure your dog has the best sidekick they could ask for. And that's why it's important that we, humans, get the essentials right. Your dog's health – and superpowers – depends on a balanced, nutritious diet, exercise, lots of love and the freedom to just be themselves!  Check out these resources so you can give your best friends all the care they need!
BEING A RESPONSIBLE SIDEKICK
Owning a pet can be an amazing journey. To help you make the best of it, our sponsor, Mars Petcare put together A Better World for Pets, a science-based guide with loads of fun and useful tips for all responsible dog sidekicks out there. Everything you'll need to know from the moment you decide to adopt, and loads of valuable advice on choosing the right one for you and your family and keeping your Superpower dog healthy and happy. And even if you can't have one, check out the site to see how you can help!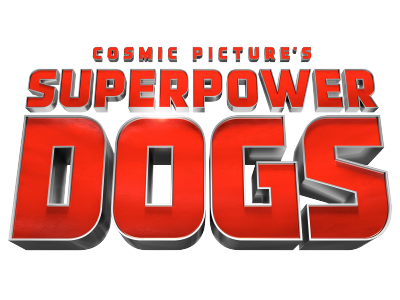 Experience it in IMAX® March 2019