THank You Contributors
We want to say a special thank you to everyone who contributed to our Indiegogo campaign. Your support at the very beginning of our journey to make the first ever giant screen film about our best friends is helping us to turn our dream into a reality! To show our appreciation your name has been added to our Superpower Dogs Wall of Fame, where your kind contribution will always be remembered.
Your support also allowed us to contribute 20% of the funds raised to help our amazing working dog organization partners.
Adam Bedford
Adam Dent
Adam Mantin
Adriana Cisneros
Alan & Sue Johnson-Hill
Alessandra Mark
Alex Beard
Alexa Model
Alexis Mourenza
Alyne Model
Amy Stewart
Ana Goettsch
Andrea Billewicz
Andy R
Anne Beaty
Anne Schneider
Anne Shehab
Antonia Bury
B-Jo Laing
Bella Ercilla
Beth Head
Beverly Fitzgerald
Bonny Chick
Brian P. Smyth
Brian P. Smyth & Grover
Brian Stearns
Candace & K-9 Buck
Carlene Creane
Carol Boyse
Cassandra M Maynard
Catherine Rochell
Cavendish Trust Company Limited
Cecilia Bull
Chad Ruble
Charles Fulford
Cheng Joo Seng
Cheri Sutton
Cheryl Anne Eickhoff
Cheryl Wonnell
Cheyne Munk Beys
Chris Pallas-Ward
Christian & Keri Lickfett
Christian Hepfer
Christian Lickfett
Christine Cowles
Christopher Buccini
Cindy Chavez
Cindy Palusamy
Colin Kingsmill
Cynthia Drager
Dan Goettsch
Dandelion Lin
Daniel Ferguson
Daniel Gabriel
Daryl Wein
David Di Francesco
Dayna Hilton
Dean Cobos Norton
Debbie Nathanson
Debbie Pendleton
Denise Harada
Devin Robertson
Diane Volk
Dietrich Becker
Don Caton
Donald Rosenfeld
Douglas Krofcheck
Edward Grant
Edward Robertson
Elizabeth Carey
Ella Carter
Emily Davidson
Epi Vuorensola
Eric Firestone
Eriko Kawamura
Esta Shindler
Esther Spalding
Eva Flodstrom
Fleur Evans
Frank Lehniger
Gail Loofbourrow
Gary Charles Fowler
Gilles Gerin
Gillian Williamson
Gina Kopac
Ginny Goodman
Gladys Villagrana
Goldner Humphries Family
Gretchen Powers
Gretchen Trusted
Guy Smeyers
Hannah Johnston
Harry B Mathieson
Heather Murray
Heather Thiry
Heidi Nissen
Henry Bregstein
Henry William Allsopp
Hilary Cowart
Holly Wentworth
Ines Franck Schwarzenbach
Ingrid Kardynalski
Jacques Samson
Jamie Thornton Bryant
Jane Brumwell
Janine M Carter
Jean Daly
Jean Knapp
Jean Marie Thompson
Jeffrey Hayter
Jelena Kopac
Jennifer Sheppard
Jill Kasian
Jill Kovacevich
Jimmy Karlan
JoAnna Baldwin Mallory
Joe Kopac
Joel Cadbury
John Boit
John Goldstone
Joseph F. Molloy
Jowett Wong
Judy Scheuer
Julie Carruthers
Julie Gibson
Justin Duncan
Karen Corbin & S.D. Ruby
Karen Rose Cercone
Kathleen Darwin
Kathleen Robbins
Kathryn Duffy
Kathy Sipos
Kaylene R Shomber
Kelly & Rory Moon Larson
Keri Lickfett
Kevin Mongiello
Kim Nickels
Kristen Dyrr
Kristin Voorhees
Kristine Lovell
Laura Angelo
Laura-Megan Ippolito
Laurie Sine
Leah Boris
Linda McDonald
Lindsay Chlopek
Lisa & Princess Irvin
Lizabeth Bond McClain
Lorette Cherie Smith
Lorraine Brunner
Lydia whiteway
Lynn Cobb
Madeleine Holly-Rosing
Manfredi di San Germano
Marcia Crafts
Margaret de Heinrich
Margaret DeShon
Maria DeLeon
Maria R Shelley
Maridawn L. Randle
Mark & Lori Peterson
Maverick Jerome
Meg Thomson
Megan Duckett
Megan Garrett
Megan Vick
Melanie Munk
Merja Mansner
Michael Krauss
Michele Cretarola
Michelle Duncan
Michelle Thompson-Duncan
Miles Montgomerie
Mryna Ercilla
Nancy Dagenhart
Nancy Stone
Nancy Takayama
Nancy Wolcott Beaty
Natalia Franklin
Natasha Provost
Nathalie Bittar
Nathan Bertram
Nichlas Aagaard Larsen
Nick & Kipper Bosanquet
Nikki Hawke
Nikki Lowry
Nina Munk
Ole Sandbaek Joergensen
Oliver Lane Fox
Pamela Dorng
Patricia Phelps de Cisneros
Paul C Deemer
Paul Mouaikel
Peggy Giermek
Peter Balkus
Peter Munk
Phillip Tallack
Pia Johnsen
Raimonda Bagdoniene
Rick Slowicki
Robert Cole
Ruth Fitzgibbons
Ryan Mullins
Saira Stewart
Sara Carson
Sarah Roberts
Shannon Hubbard
Shaun Farrington
Simon Bennett
Sirsa Shekim
Sophie & Izzy Collier
Sumru Ramsey
Susan Hamada
Susi & Niki Komander
Tami Dispenza
Tania & Toby Kapila
Terri Adams
The Deborah Loeb Brice Foundation
Tina Ratterman
Tizoc, Lupita, & Tolstoy Tirado
Travis Beazley
Victor Buhler
Wendy Andruschak
Wendy Arnquist
Will Thorne
Zoe Lewis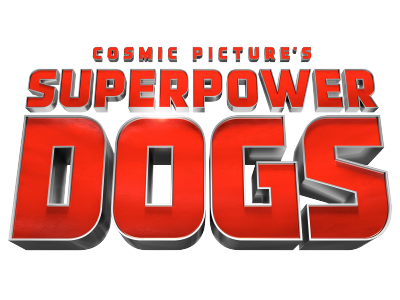 Experience it in IMAX® March 2019