Finding Joy And Independence With Mork
Superpower Dogs, Team Journalist
Wallis Brozman lives with dystonia, an involuntary muscle condition that can suddenly and unexpectedly immobilize her body and permanently impacts her speech.
Despite her condition, Wallis hasn't let anything stifle her quality of life or independence. She's found a way to adapt, overcome her adversity, and live each day to the fullest thanks in part to her very own Superpower Dog, Mork.
Mork is Wallis' 2-year old yellow lab and trained assistance dog, and in contrast to most humans, he thrives when dealing with change. As Wallis' partner, Mork uses his superpowers of intelligence and intuition to anticipate and respond to any need she might have. Where others may react to uncertainty in fight-or-flight mode, Mork uses his superpowers to remain calm and levelheaded no matter what.
Mork, Wallis' Superpower Dog
Photograph by Wallis Brozman
While recently on a walk together Wallis hit uneven concrete and was thrown from her wheelchair, leaving her wheelchair in the road and unable to move or call for help. Even though Mork had never trained for this exact scenario, he used his problem-solving superpower to rise to the life-saving occasion! By keying on Wallis' American Sign Language commands, he quickly retrieved her fallen phone, laid by her side and barked on command until help arrived.
Even before this scary and heroic moment, Wallis knew she'd be able to count on Mork.
From his early days at Canine Companions for Independence, a nonprofit that enhances lives of people with disabilities by providing highly-trained assistance dogs, it was evident that he was a selfless and eager learner. When they were paired together in 2016 after his completion of nearly 9 months of highly rigorous training at Canine Companions, Mork was already an elite assistance dog able execute over 40 spoken commands. However, because Wallis' condition can cause sudden loss of movement and has diminished her speech, upon graduation, Mork had to immediately start learning how to communicate non-verbally using American Sign Language.
Morks opens the door for Wallis
Photograph by Wallis Brozman
Now, this special duo uses each sign and command as an opportunity to not only learn about each other, but also learn how to be resilient problem solvers in the face of unexpected challenge. Their latest innovation is a special rope technique for Mork to assist Wallis by tugging her wheelchair up narrow inclines and over the same kinds of bumps that previously caused Wallis to fall!
While it's obvious that Mork's innate intelligence and commitment to Wallis enables her to live a fully independent life despite her dystonia, the daily laughter and joys of companionship are equally invaluable parts of their special bond.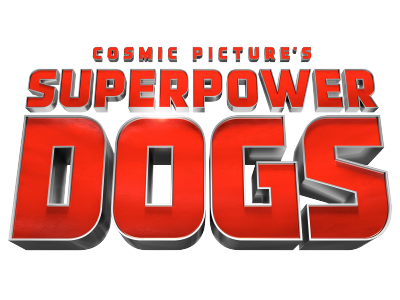 Experience it in IMAX® March 2019